On this page are active laboratories only. For Jazz Labs, master classes and past workshops refer to
Bio
or check
www.theloniousmonk.it
.
Laboratorio di Improvvisazione Intuitiva
This is an upcoming laboratory, aimed at exploring the relationship between verbalization and the intuitive expression of emotions through a graphic score.
Taking place on the second week of May 2022, for two groups of sixteen oncological patients. One after the other, the sentences written by each of the participants will be processed by an A.I. tool for emotion recognition and affect in real time a
graphic score
played by the group with traditional and electronic instruments.

This laboratory started in 2020 and is still ongoing. It was conceived in collaboration with
Il Portico
, an amazing cultural association that promotes the integration and well-being of people with different abilities. For the first edition we cooperated with the students of the secondary school G. Leopardi (Mira), that with Marco Privato designed a beautiful graphic score. The participants of the laboratories imagined and drew a few imaginary instruments, that were turned into real ones on iPad and microcontrollers. We used IanniX to rehearse playing over graphic signs and to finally perform the complete score.
A video documentary of the laboratory will soon be available.
Here's the score and audio of the final performance.
20 Suoni_ Orchestra inclusiva
Processing video...
Laboratori di musica elettronica
Electronic music and music computing for secondary school students in Treviso
May - June 2022, Digilab Treviso.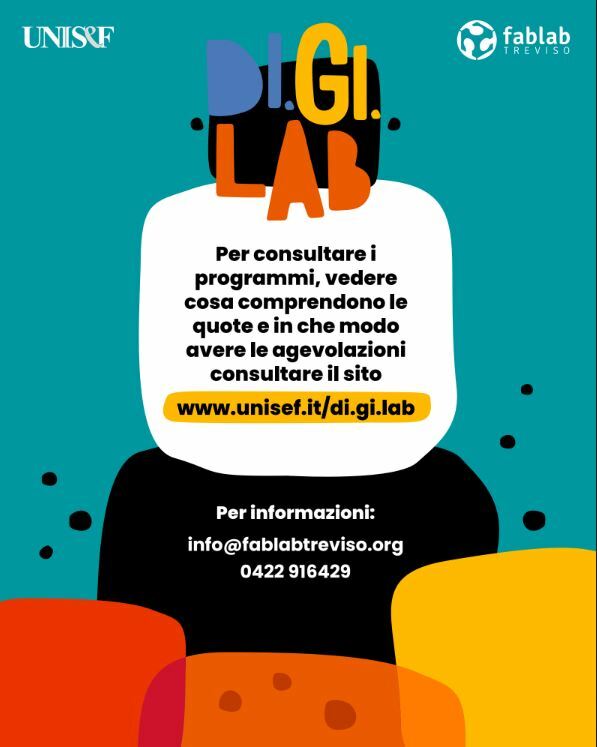 Electronic music and music computing for secondary school students in Dolo (Venice)
December 2020 - May 2021 and November 2021 January 2022. Il Portico.