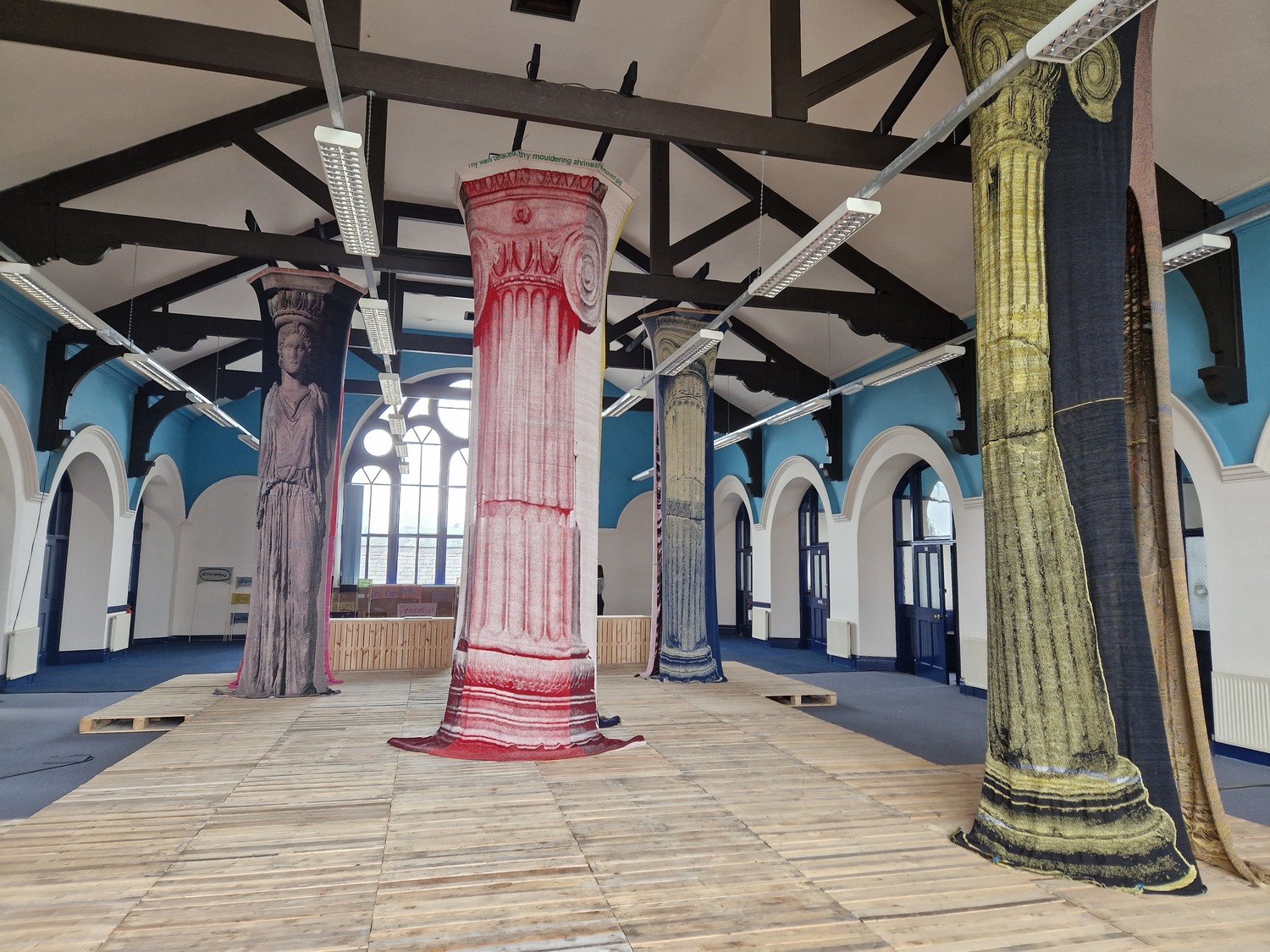 Interactive Textiles and AI-generated Soundscapes,
End of Empire is an interactive textile installation developed in collaboration with Eva Sajovic for the
British Textile Biennial
. It is a reflection on themes such as capitalism, community and participation, knowledge and technology. It features four interactive textile colums containing a speaker each, plus four sub woofer in the lateral rooms.
This work was developed in months of engagement with the community on Nelson, Lancashire. During this period, a series of workshops were activated, and the participants invited to sound walks. The walks resulted in a series of field recordings reflecting on the transformations in the economic, social and cultural fabric of the area following with raduical changes and the displacement of the textile industry, that sicne the first industrial revolution had shaped the territory.
We then interviewed the participants and organised the sounds in a series of datasets used for the training of
RAVE
, a novel real-time AI-based synthesis model.
We mounted a speaker on each of the textile columns, running a different model, which is activated by the interaciton of the viewer with that particulasr column, both by exploring it through touch or by stepping in. This was achieved by building capacitive sensors with conductive yarn and by mounting an ultrasound distance sensor on each column.
Similarly to the columns activating the space, we mounted four subwoofers in the small rooms around the main hall. We detected the resonant frequencies of the thin glass in the doors and wood in the walls. When the viewer interacts with the environment, the subwoofers activate the space.